July 2003 - Middlesboro, KY
Thanks Kyle Prichard

Jennifer Webb Headlining at the Bell County Fair

Helping WRIL Country 106.3 in Pineville with their 30 Year Anniversary!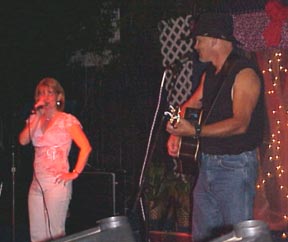 Blake Stamper played at the fair all week and then opened for Jennifer on Saturday night. He later joined Jennifer on stage for a great "duo".
Blake - Thanks man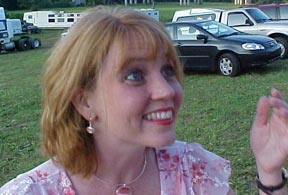 "You mean I will get PAID for doing this?"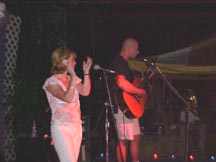 Jennifer lets amateur Jimmy Rose make his Stage Debut.
Jimmy is 23 and is a CPC E-4 in The United States Marines. He just returned from Okinawa Japan. Thanks Jimmy and good job.
Watch for Jimmy in the upcoming "Jennifer Webb Real Country Tour" Presented by WRIL Country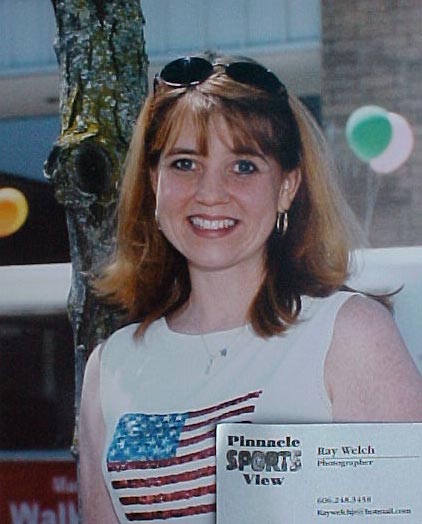 Ray Welch of "Pinnacle Sports View" is a freelance photographer that provides photos for the local press. Ray has photographed Jennifer before at other events and provided this 8x10 to her as a gift at the fair. (He of course kept one for himself and had Jennifer autograph it)
Thanks Ray!
Other Pics from the show............. (click the thumbnails below for larger view)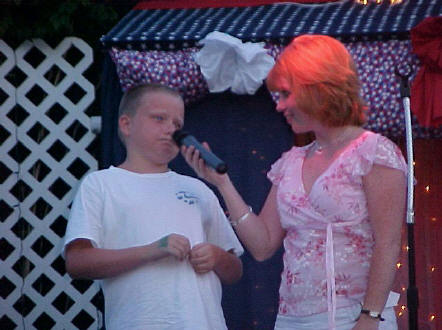 Mitchell Wilder - Jennifer's #1 Fan in Middlesboro
Other Pictures of from "The Road Trip".............