Jennifer Webb
Country Music Entertainer
Biography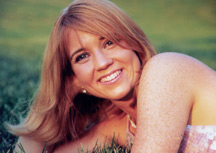 From self produced stage shows to festival performances. Jennifer has entertained thousands of fans with her original songs and heartfelt versions of country hits. Jennifer is an entertainer that loves the stage and loves bringing country music entertainment of all forms to the stage.
In 1999, Jennifer released her first demo album containing "Broken Wing", "It Matters To Me", and "Stand By Your Man". Jennifer's performance of "Broken Wing" still remains a fan favorite filling the halls with emotion and inspiration.
In 2003 Jennifer announced the release of her debut album "Cloud 10" produced by JP Pennington of Exile. Jennifer toured through Kentucky promoting the album with radio interviews, special shows, family events and quality entertainment.
JP Pennington said "She has what many singers don't - an original sound. This is something that I think one is born with more so than something that is developed over time." Compare these older recordings to the new ones and you will agree.
Jennifer is a Coal Miners Grand Daughter and is Kentucky's sweetest new country singer. The emotion that comes from her southern voice soothes the heart of the listener.
Jennifer Webb, born Jennifer Dawn Partin, grew up in southeastern Kentucky, in a town called Middlesboro. She is the daughter of Larry Partin, and Kathy Abbott Harman. She now resides in Winchester, Kentucky with her husband Tommy and daughter Whitney.
She began singing as a child in church, but quickly realized that her dream was to be on stage. Jennifer joined her first band in 1993 and has never looked back. She has had her sites on recording her own album, and with this album "Cloud 10", she has reached one of many goals that she has set for herself as a recording artist.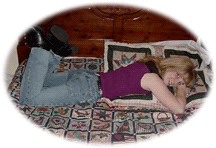 Jennifer has had many musical influences over the years. Two of the earliest were her aunts Joan Mason and Helen Marsee both from Middlesboro. The southern gospel that she heard them sing in church week after week planted the seed for the heartfelt version of Jenniferís song, Heavens Bright Shore. Although this is the only gospel song on the album, Jennifer hopes to do a full gospel album in the future. She says that later influences included, Loretta Lynn, Reba, The Judds, and of course all of the 80ís ROCK BANDS.
Jennifer has performed as an opening act for national acts as well. "Andy Griggs", "Highway 101"," T Graham Brown", and "Exile" to name a few. Jennifer has performed the National Anthem for sporting events, most recently at a Lexington Legends minor league baseball game.
Jennifer performs regularly in the Central Kentucky area and provides entertainment for parties, receptions, meetings and events through JDWebb Entertainment. Join the Fanclub and check the website for upcoming shows and events.