HomePage Bio New Album OnStage Schedule PhotoGallery WebSite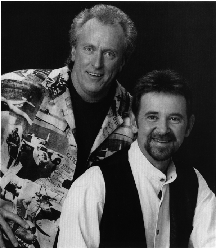 Exile In 1963, J.P. Pennington and several of his friends started a band. Catching the wave of the sixties, they grew long hair, wore out-of-the-ordinary clothing and played rock 'n roll music. The hometown folks of Richmond, KY turned a cold shoulder to their radical ways and the boys felt shunned. They called themselves THE EXILES. Fortunately for the future of pop and country music, not everyone minded their rebellion.

The band changed musical styles throughout the mid-sixties. Finally, in the fall of 1978, EXILE hit pay dirt with the #1 pop smash, "Kiss You All Over," and hit the road touring with Aerosmith, Heart, Dave Mason, Boston, Seals & Crofts and other hot pop acts of the late seventies.

A young singer, Les Taylor, watched the progress of the group while building his own fan base in central Kentucky. EXILE watched Les, too. And when original singer, Jimmy Stokley, left EXILE in 1980, Les Taylor accepted an invitation to join the group and share lead vocal duties with J.P. In the years following, Les and J.P. delivered lead vocal performances on ten #1 hit records, all of them written or co-written by J.P. Pennington.

In 1980 and 1981 Alabama and Janie Fricke scored hits with EXILE songs; "Take Me Down" and "The Closer You Get" -- Alabama, "It Ain't Easy Bein' Easy" -- Janie Fricke. EXILE switched musical styles again, and exploded in 1983 with their second #1 hit, "Woke Up In Love," playing on country radio. Their string of country hits to follow won them an appearance on The Tonight Show with Johnny Carson and amassed eleven nominations for Vocal and/or Instrumental Group of the Year from the Academy of Country Music and the Country Music Association.

Both Les and J.P. left EXILE in 1988 to pursue solo careers. The rigors of the road and family commitments finally prompted Les, J.P. and EXILE to lay down it's legacy.

But the story does not end here!

Les and J.P. continued writing songs and performing solo. Finally, one night, the two of them performed together, impromptu, and resurrected the EXILE name. Reunited, this trendsetting band maintains its commitment to a high-energy delivery of hit songs like "I Don't Want To Be A Memory," "Give Me One More Chance," "It'll Be Me," "She's Too Good To Be True," "Superlove" and more.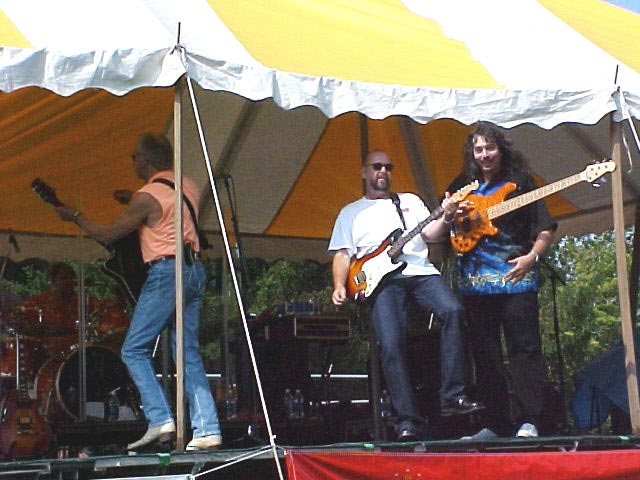 Bio provided by The Bobby Roberts Company http://www.bobbyroberts.com/exileinfo.html